10 Questions You MUST Ask When Buying a House
March 27th, 2020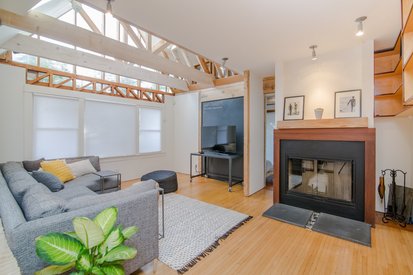 Buying a house is such an exciting time that it can be difficult to step back and ask some serious questions.
If you're viewing your dream home and want to put in an offer straight away, hold on!
Here are 10 questions you need to ask when buying a house.
1. How long has the property been on the market?
If the home has recently been placed on the market, you may be in for some competition from other potential buyers. If the property has been on the market for a long time, you'll have to investigate why; and look a little further into potential issues that could be a pitfall later on.
2. What is the reason for the sale?
Maybe the previous owners wanted to upscale for a growing family, are moving abroad or staying with relatives… or maybe the neighbours next door are a nightmare and there's residual damp in the kitchen! Although estate agents will likely put a positive spin on the reason the house is for sale, try to see through this and identify any potential problems that could arise if you bought this property.
3. Can you see yourself growing here?
No, not just "can you see yourself living here"! Think forward to the next five years of your life. You'll likely be in a very different place. Does this property offer you all the flexibility you'll need for changes in your life? Is there an enclosed garden if you're thinking of getting a dog? Would the extra bedroom work as a nursery if you decided to start a family? Think ahead to make sure this house will be perfect for you 5 to 10 years down the line, and not just in the present moment.
4. What is the area like?
It's easy to do a quick online search to find out technical details about an area, but asking the current owners or the local estate agent will give you a more personal insight to the area you could be moving to. If you've got the whole day to spare, spend that time driving or walking around the area you could soon be calling home – look for transport links, supermarkets, shopping centres and leisure facilities. If you have children, look online for classes or clubs for them to join and see where these take place. You can usually tell whether an area is right for you pretty quickly if you immerse yourself in it.
5. What are the neighbours like?
This is an important one! Make sure you ask if the neighbours own their home or are renting it, as renters are more likely to move in and out and you might have to contend with a variety of people. If you're really serious about a property, introduce yourself to the neighbours. Not only will it make a good first impression if you end up buying the property, but you'll know fairly soon if these people don't seem like ideal neighbours!
6. Is the property owner leaving anything behind when they move?
This can work in your favour or against it. If the owners of the house are intending to leave big furniture items like sofas, or white goods like the washing machine or fridge, you'll need to know about it before you bring in anything of your own! They may have factored in their possessions into the price of the house, so consider negotiating if you don't need any of the items they're planning on leaving behind.
7. What would need changing immediately?
It's natural to want to put your stamp on a property when you move in, so consider the amount of work that you'd need to put in within the first few weeks of living in the property. If anything is damaged, of course, this will need fixing. We're not talking about the ugly green walls! If every single room is not to your taste or would need totally redecorating, make sure you factor this into your choice. It's a lot of work!
8. How low are the sellers willing to go?
If you're genuinely interested in a property that costs just a little too much for you, it's worth asking how low the sellers are willing to go for the sale. If the house has been on the market for a long time and the owners are desperate to move, you might be in luck – you could save yourself a few thousand pounds!
9. How much are bills and utilities?
You might think you're grabbing a steal on a low-priced property only to get a nasty surprise when your council tax bill comes in a month later! Ask the agent if they have information about the council tax and water bills especially – and do a quick online search to see what the best electricity and gas suppliers are in the area. You'll want to check out which companies offer the best broadband too – it isn't always a good idea to use the same provider as your previous address.
10. Are there any documents showing work done on the house?
If the property has had any sort of work carried out on it, you need to know. Whether it's a loft conversion or as simple as a replastered wall, do the owners have a record of what was done, and when? You'll need to know this in case you want to do any renovation – you don't want to go crashing through a wall only to realise someone redirected the plumbing through that area!
If you manage to keep on track and ask all of these questions, we know that your search for your new home will be a comprehensive one. Happy house hunting!