List of Schools in Birmingham
January 1st, 2020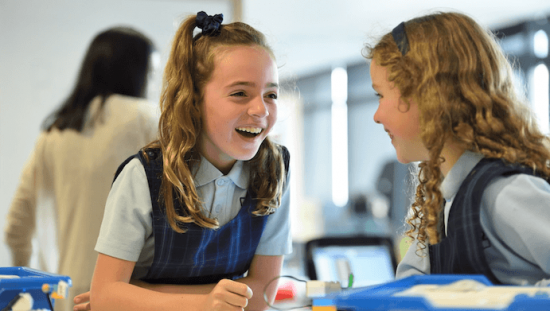 There are over 360 primary schools in Birmingham, with a high percentage of students in the city meeting the educational targets set for them by the government. There are a mix of independent primary schools, academies, faith-led schools and private schools alongside regular state-funded schools for children aged 5 to 11. Schools tend to follow the government-approved curriculum apart from some independent schools and academies, which can choose to amend this to suit the needs of their students and ethos of their institution.
Schools in Birmingham may choose to place particular emphasis on one or more extra-curricular aspect of their students' lives, whether it be sport and leisure, or music and the arts. Several of the schools on this list have sports teams, where their students will learn teamwork, sportsmanship and leadership skills; while others offer music tuition in a huge range of instruments.
The schools on this list offer something extra to your child, whether it's a supportive atmosphere, an encouraging curriculum or these arts or sports programmes.
The Birmingham Mail ranked Birmingham's primary schools using 44-point data collection, to get a picture of some of the best schools in the area. Interestingly, the best schools aren't always in the most affluent areas, so it's worth looking around if you're considering moving to Birmingham with a family and you want the best education for your child.
Below is a list of the top 10 primary schools in Birmingham in 2019, with some information about the school and the local area.
Heathfield Primary School
Heathfield Primary School near the city centre was included in the Top 10 Primary Schools in Birmingham list in 2019 by the Birmingham Mail. The school values self-confidence, self-motivation and happiness for its students and includes these in its ethos. The school is rated in the top 5% of primary schools in the UK, despite being told it may have to take special measures in 2014. Heathfield Primary is located in Lozells, known for its multi-ethnic population.
St James Catholic Primary School
St James Catholic Primary School in Rednal has a strong ethos supported by the Catholic values. The school places extra emphasis on creative arts experiences, and won an ArtsMark Gold Award for the projects they have in place at the school.
Rednal is a residential suburb half a mile away from Lickey Hills Country Park.
Christ Church C of E Primary School
Christ Church C of E Primary School in Sparkbrook won Primary School of the Year at the Birmingham Education Awards 2019, and were awarded "Outstanding" by Ofsted. The school is closely linked with the Christ Church parish and regularly have visitors from the church to lead Collective Worship for the children. The school welcomes children from all faiths and ensures that the six major world religions are taught in class.
Cromwell Junior and Infant School
Cromwell Junior and Infant School, in Nechells, places special emphasis on the structure of its classes and provides students with a strong start in life. They are placed into 'houses', named after precious stones, and earn points for good behaviour and work. The school day at Cromwell Junior and Infant School ends at 12:30pm on Fridays.
Nechells has a comparatively young population compared to the rest of Birmingham, with the average age of inhabitants of the area at just 25.
Montgomery Primary Academy
Montgomery Primary Academy in Sparkbrook, near Birmingham City Centre, provides a broad and balanced curriculum and encourage their students to be "unusually brave", to push the limits and be "big hearted". Sparkbrook is known for its churches, including Christ Church and St Agatha's Church.
St Peter's Catholic Primary School
St Peter's Catholic Primary School, in Adam's Hill, Bartley Green, aims to teach its students a Catholic Christian ethos and encourages them to engage in spirituality as well as their curriculum education. The school receives premium funding for sport and has basketball teams for Years 3 and 4. Bartley Green boasts Bartley Reservoir and 46 hectares of countryside, as well as a country park and a strong value on football in the area – there are at least 5 local teams.
Nelson Mandela School
Nelson Mandela School is also situated in Sparkbrook – the area places a strong emphasis on education and development of its children. The school focuses on Nelson Mandela's teaching that "education is the most powerful weapon", and offers free English lessons for children and their parents for whom English is not their first language. They have partnered with the Royal Shakespeare Company to provide arts coverage in their curriculum.
Boldmere Junior School
Boldmere Junior School, part of the Federation of Boldmere schools in Sutton Coldfield, was awarded a Music Mark in 2018 for the emphasis they place on music in the school. The school's ethos strives to help each child reach their "personal best" and they have a strong emphasis on providing extra help for students with SEND. Sutton Coldfield is a suburban town away from the city centre, and has excellent transport links into the city, as well as into London and Staffordshire.
Little Sutton Primary School
Little Sutton Primary School, again  in Sutton Coldfield, puts a value on sports and music to offer their students a rounded educational experience. Students are offered tuition in violin, viola, cello, double bass, guitar, flute and piano amongst others.
St Edward's Catholic Primary School
St Edward's Catholic Primary School is located in Selly Park. Another school with strong Christian values, St Edward's aims for their students to have a strong understanding of the Christian faith as they grow up in a happy and safe environment. The school regularly hosts trips for its students including residential stays for Years 5 and 6. Selly Park is a suburban area with great transport links into the city and further into the country.
Birmingham is a great city to move to with a family – if you're looking for what to do in the area, you can read our blog post to fill you with inspiration for your next visit.