Top things to do in Birmingham, England
January 5th, 2020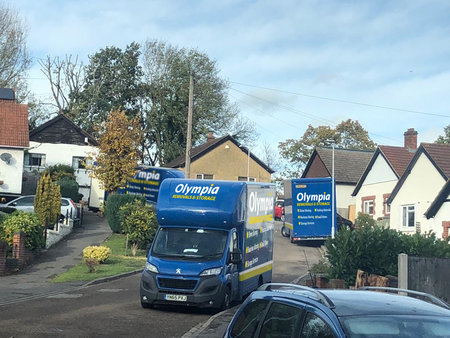 Birmingham is the second-largest city in the UK, and is growing quickly. The city is home to arts and culture, with an impressive retail district and a focus on innovation that stems from the Industrial Revolution. There's a wide variety of things to do in Birmingham, whether you're interested in culture, shopping, dining, entertainment or want to make memories with your family.
Birmingham is easy to access, with over 90% of the UK no more than 4 hours travel time away. The city is home to Birmingham Airport, as well as train stations and city-wide tram services to ensure that you get to see everything the city has to offer!
Looking to move? Choose the reputable removal company in Birmingham to make your move less stressful.
Culture in Birmingham
Birmingham has invested over 3 billion pounds into its arts and culture scene over the last 25 years, and now tops this up by 80 million annually to ensure the city is breaking barriers and advancing in the culture scene. The city boasts the City of Birmingham Symphony Orchestra, the Birmingham Royal Ballet, the Barber Institute art gallery, the Hippodrome Theatre and The Drum, which is one of the UK's largest Caribbean, African and Asian centres for the arts.
In the heart of the city is the Birmingham Museum and Art Gallery, which features the largest collection of pre-Raphaelite artwork in the world. The museum and gallery changes its exhibitions regularly throughout the year, and hosts events such as musical performances from the students of the Birmingham Conservatoire, guided tours and lectures from guest speakers.
If music and dance take your fancy, the Birmingham Royal Ballet – the UK's most famous touring ballet company – and the City of Birmingham Symphony Orchestra are located in the city centre.
Birmingham hosts a huge number of festivals and arts events throughout the year, celebrating live music, dance, literature, film and art. Some of these festivals include Birmingham Pride, the Birmingham International Jazz and Blues Festival, and Fierce Festival.

Shopping in Birmingham
Birmingham is one of the UK's premier destinations for shoppers, and is home to the Bullring and Grand Central Shopping Centre, Mailbox Birmingham (which features two luxury hotels as well as a Harvey Nichols store), and the artsy Jewellery Quarter, home to top designers and indie brands, as well as a mix of bars and restaurants to enjoy as you shop.
Nearby Digbeth is home to some award-winning historic markets, featuring products from independent artists and sellers, as well as food and drink from local vendors. Although the city is the second-largest in the UK, there is a real community feel on the high street!
Some independent local gems include Honest Skincare, Liquor Store (a denim retailer with a secret bar in the basement!) and the People Shop, which sells women's clothing and handcrafted homewares, textiles and gifts as well as hosting mentoring sessions for local businesses.
Dining in Birmingham
Birmingham's restaurants and bars are some of the best in the UK. From quirky independent cafes and bars to big name Michelin starred restaurants, there's bound to be something to tempt your tastebuds, whether you're heading out to lunch or enjoying a night out with friends.
If you're looking for something independent, we recommend Baked in Brick, specialising in wood-fired pizzas and street food. There's always something going on in this 60-seat restaurant, from daily specials to classic cocktails and draft beer.
Fancy trying out Michelin-star cuisine? Adam's, which started life as a humble independent cafe, earned a Michelin star for its boundary-pushing gourmet food; think an entire roast chicken dinner in one mouthful, or freshly grown root vegetables still nestling in edible 'soil'. It's pricey, but for the adventurous and discerning gastronomer, it's not one to miss.
American diner-style cuisine more your style? Try the Rose Villa Tavern in the Jewellery Quarter, serving chicken wings, burgers, hot dogs and subs. Make it an occasion with their handcrafted cocktails and a selection of over 100 types of vodka.

Entertainment in Birmingham
Birmingham was once called "the city that never stands still", so neither should you when you're visiting! There are countless entertainment options in the heart of the city. Birmingham is home to the oldest working cinema in the UK – The Electric Cinema screens a mix of blockbuster and independent films, and even has a licence and waiter service!
The Alexandra Theatre plays host to touring productions year-round as well as screening films and shows from all over the world. Touring productions include big budget musicals like The Bodyguard, Everybody's Talking About Jamie and Dreamgirls. They'll also be hosting operas like Madam Butterfly and La Boheme in 2020.
MAC Birmingham is an arts centre and charitable organisation which features four performance spaces, an outdoor arena, art galleries, cafes and bars and a cinema. You'll be spoilt for choice – and it's perfect for families too, with easy access throughout.

Family Activities in Birmingham
If you've got little ones to entertain, you'll want to keep them busy! Luckily there's plenty to do in Birmingham with a family or with young children, from visiting Cadbury World and sampling chocolate, enjoying the interactive displays and visiting the fantastic gift shop, to feeding penguins at the National Sea Life Centre!
For the more adventurous families, try Ackers Adventure, which hosts loads of exciting activities like archery, orienteering, skiing, canoeing, kayaking, snowboarding and tobogganing in one of the biggest outdoor adventure centres in the UK.
The ThinkTank Science Museum is a great choice for little ones! The museum celebrates and showcases science, with over 200 displays and interactive stations, from a steam train to a chocolate machine! The planetarium and Science Garden are also worth a visit, as well as cafes and snack bars for when you get peckish!
Birmingham has so much to offer no matter why you're visiting, from indie arts and culture to guilty pleasure cinema and outdoor activities. The city is full of friendly people who are proud of their heritage and local culture.  If you're considering moving into the area, check out our posts on the best areas to live in Birmingham, and schools in Birmingham if you're moving with your family!